---
L.A. Art Mix cordially invited Los Angeles residents to an aesthetically diverse display of art. Celebrity Society Publishers Ada and Leonard Sands attended this show in support of a particular talent Anna Kostanian.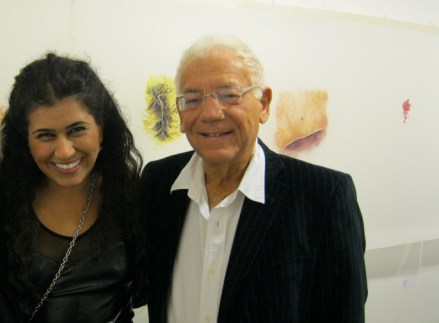 Kostanian is a Los Angeles based artist whose work explores issues of identity in flux with living in a multicultural society, and how these elements impact and effect the construction of one's identity. Her technique is one of a very unique practice that truly gives her the vessel to portray her massage. She uses a thin plastic sheet which creates a transparent sensual surface where she applies and removes paint. Each layer of paint stains the surface and contributes to the final image the way layers of experience form an identity.
Kostanian's work has been exhibited in multiple galleries has appeared in juried shows and she has worked as a commissioned artist to complete works in both conceptual and portraiture.
Annakostanianart.com