VEGAS Deluxe Life
With Your Host Robin Leach
Robin Leach has been a journalist for more than 50 years and has spent the past decade giving readers the inside scoop on Las Vegas, the world's premier platinum playground.
By: Robin Leach
---
Celebrity Recap
Greetings from Las Vegas where champagne wishes and caviar dreams are celebrated 24/7 all year long in the city that never sleeps and constantly parties. It's a pleasure now with our new guest column to bring you some of the tastiest dishes and wonderful happens that exist in our gold carat world just 280-miles away from yours! Las Vegas, going back to the days of the Rat Pack, has always been your backyard platinum playground and our hope is that we'll find those little nuggets each time to tantalize you for a regular visit. We think we've got the best spas, best restaurants, best shopping and best shows in the world so pop on over. We'll have the welcome red carpet out for you!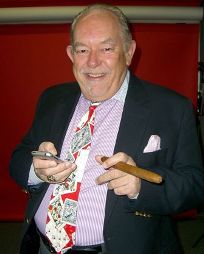 2011 NBT Woman of the Year Priscilla Presley
Living legend Priscilla Presley and daughter Lisa Marie Presley have grabbed most of the spotlight recently, as Mom was honored as Woman of the Year by Nevada Ballet Theatre. There was an all-star turnout for the reception at Cartier at Crystals, and then the 27th Annual Black & White Ball next door at Aria at MGM's CityCenter.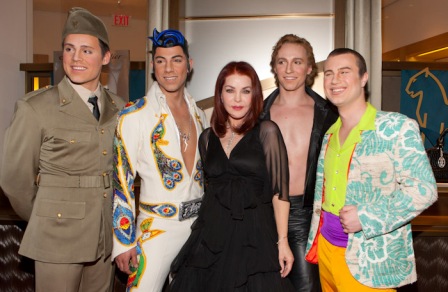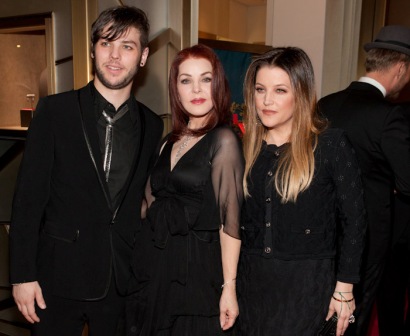 Wilmer Valderrama's 31st Birthday at Vanity
The New Year started with birthdays galore in The Entertainment Capital of the World, including celebration for Ray-J, John Legend and Lil' Jon. The lastest birthday boy was Wilmer Valderrama, who celebrated his 31st at Vanity at the Hard Rock Hotel. It was a party that never seemed to stop, with Damon Wayans and Frankie J on hand for "Happy Birthday" as he was presented with a spectacular cake. Wilmer performed three songs with Chocolate Punk and then headed to Savile Row at LAX at the Luxor at 3 a.m.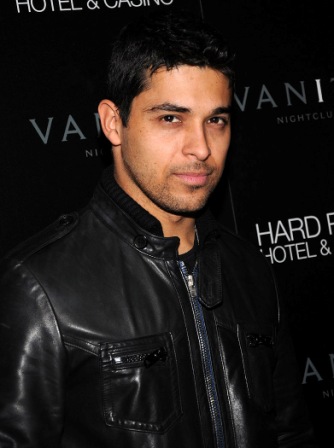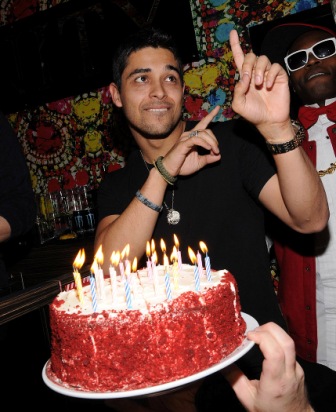 The 2011 Keep Memory Alive Power of Love Gala at the Bellagio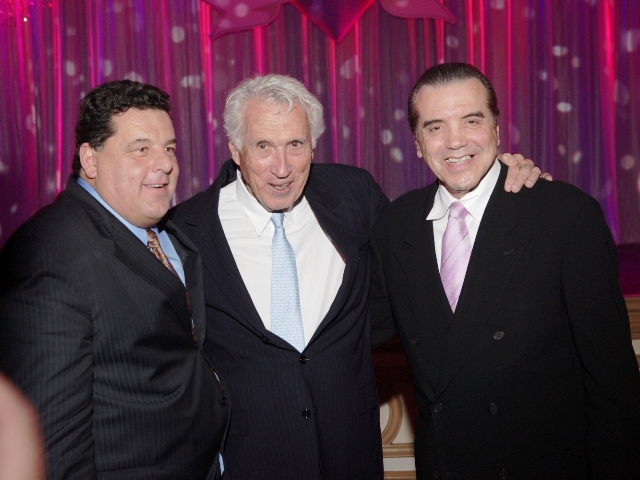 The surprises never stopped popping up at the glittering Keep Memory Alive Power of Love gala, and the star chefs dinner and auction raised more than $5 million without even counting additional donations. The 15th annual benefit for the Cleveland Clinic Lou Ruvo Center for Brain Health, held at the Bellagio, was a star-studded affair that prompted star Chef Jose Andres to marvel and tweet: "This event is as amazing as the Oscars -- and so full of stars!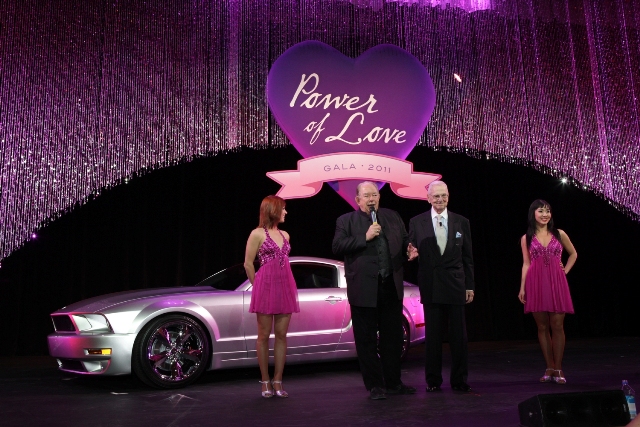 Desperate Housewives star Teri Hatcher brought her Oscar swag bag given to celebrities at the Academy Awards, dragged it onstage, unzipped it and started showing off the diamond jewelry and watches and trips, which we promptly auctioned off for $50,000. Teri also promised the winning bidder to take them to next year's Oscar gifting suite for a whole other selection of high-ticket gifts! The first big surprise of the night as when Celine Dion popped up on the video screens to announce her support for Keep Memory Alive by also offering KMA donors, clinic doctors, caregivers and volunteers that she was inviting all of them to her new Caesars Palace show. The second big surprise was legendary auto mogul Lee Iacocca. He drove onstage in his new 45th anniversary special-edition Mustang suitably embossed with his name. It was No. 19 of just 45 cars that have been made, and he joined me onstage while I was handling emcee and auction duties to sell it for $140,000. There was a special presentation by founder Larry Ruvo and hotel mogul Steve Wynn to banker E. Parry Thomas. All proceeds raised go to the amazing work of the Frank Gehry-designed Lou Ruvo Brain Center built downtown entirely from private charitable donations.
Keep Memory Alive (KMA) supports work towards enhanced treatments and research of neurocognitive disorders such as Alzheimer's, Parkinson's, ALS, Huntington's disease and memory disorders of all kinds. We also support work towards providing enhanced resources for care givers who live with those afflicted by these disorders. www.keepmemoryalive.org
Follow Robin Leach on Twitter at Twitter.com/Robin_Leach.
Follow Vegas DeLuxe on Twitter at Twitter.com/vegasdeluxe.